---
WoW Blog — author interview
Posted by Tonisha Kimble on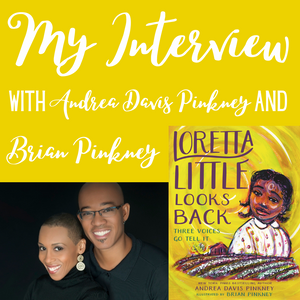 In advance of their latest project, Loretta Little Looks Back: Three Voices Go Tell It, powerhouse creative couple Andrea Davis Pinkney and Brian Pinkney were gracious enough to sit down for a blog interview with me. My questions covered various topics including advice for budding creatives, what's been keeping them sane with everything going on lately, and what could possibly be on their bucket list?! Enjoy the conversation and nuggets from Andrea and Brian! Their answers will be bulleted.  _________________________ Through my work as a bookseller, I come into contact with many self-published authors. The world of self-publishing can be rough,...
---
Posted by Tonisha Kimble on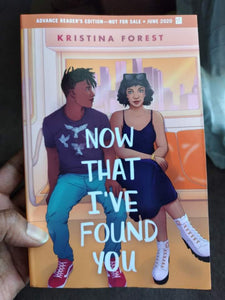 On August 5, 2020, I had the pleasure of speaking with author Kristina Forest in advance of her upcoming YA romance novel, Now that I've Found You. We had a wonderful conversation and were able to cover a variety of topics.  Because the subtitles in the video are not 100% accurate, I've included my interview questions below... I love the fact that you (Kristina) champion stories that feature the average Black kid. While all of our stories have value, sometimes it feels as though diverse literature for children can be kind of heavy. The stories usually revolve around overcoming slavery...
---
Posted by Tonisha Kimble on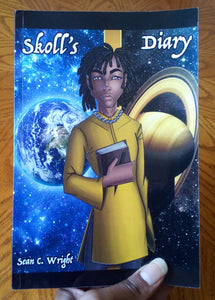 * What if there were no Black people on Earth?! That is the premise of author Sean C Wright's latest book, a fascinating Young Adult novel titled "Skoll's Diary". In her book, Africans and African Americans have left Earth in the year 1900 to escape the mistreatment and misery they were facing at the hands Whites. Slavery may have been outlawed, but the vestiges remained and colonization was still rampant outside of the United States. They decided to leave it all behind and find a better life out amongst the stars. They found a planet in the Milky Way and...