---
June means summer reading 🌞📚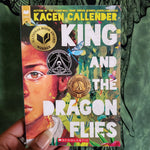 ---
Fun! Made personal!
Wonders of the World Book and Toy Store is a multicultural children's book and toy store located on the beautiful Mississippi Gulf Coast. We sell several forms of children's media, all of which either are for or by people of color. All of our merchandise is offered with the goal in mind to engage young minds and provide a solid foundation for growth.
WoW Book and Toy is a place where young minds can become excited about learning and play because they see themselves being represented in products that they are actually using... actually experiencing!
Here at WoW Book and Toy Store we also delight in offering custom, handmade stationery and book accessories. We make bookmarks, journals, notebooks, custom memo pads and soft cover books. 
Contact us today so we can help you bring your dreams to fruition!
info@wowbookandtoy.com