---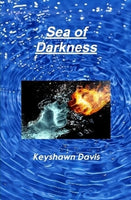 This is a short story with action and comedy!
The fate of Michael and Charlotte Sawyer's small world is in their hands. The world has been taken over by the H2oZ. Their plan is to end the human race as they know it. Will they defeat the mastermind and the H2oZ.
This is the debut book from 7th grader Keyshawn Davis!
44 pages
Black and white print, no illustrations
Hardcover