---
Posted by Tonisha Kimble on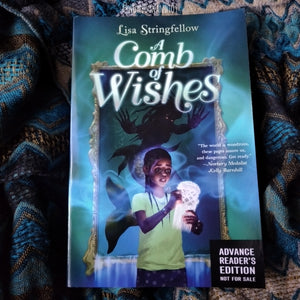 If Calypso was your favorite part about Pirates of the Caribbean, then you will absolutely love this book! "A Comb of Wishes" is the middle grade debut from Lisa Stringfellow that hits shelves February 2022, and it is steeped in Caribbean mermaid folklore. But don't take that to mean that this book is about plucky singing sea creatures. In fact, it's quite the opposite. Ophidia is a wrathful mermaid that very much gives off a powerful, mysterious, alluring energy and the way that Lisa describes her long flowing locs and kaleidoscopic scales is captivating. I really enjoyed how the book...
---
Posted by Tonisha Kimble on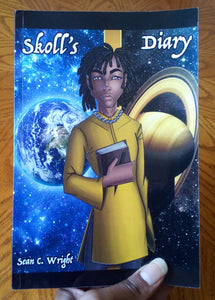 * What if there were no Black people on Earth?! That is the premise of author Sean C Wright's latest book, a fascinating Young Adult novel titled "Skoll's Diary". In her book, Africans and African Americans have left Earth in the year 1900 to escape the mistreatment and misery they were facing at the hands Whites. Slavery may have been outlawed, but the vestiges remained and colonization was still rampant outside of the United States. They decided to leave it all behind and find a better life out amongst the stars. They found a planet in the Milky Way and...